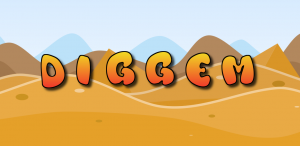 Hello friends! I've created a game called Diggem, which is a spin of the classic game, Minesweeper. The goal is to provide an experience that offers the same challenging puzzle with more room for forgiveness and rewards!
I'm having a blast building this and really look forward to adding more features that players will enjoy! This is an initial iteration, if you enjoy classic Minesweeper, it would be awesome if you could download this game and give me your feedback!
You can find "Diggem" on the Google Play Store or follow the link to review it on your favorite web browser.
https://play.google.com/store/apps/details?id=com.ninjacrab.Diggem