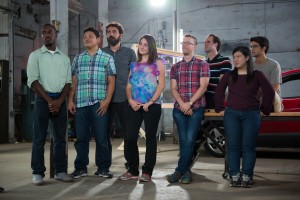 The last episode of the invent-off is available to view!
Regardless of the results, I feel privileged to have had an opportunity to work with all of those incredibly talented and passionate inventors. The competition was really fun and I finally got to dip my toes into IOT/IOE.
http://whywait.kinja.com/and-we-have-a-winner-the-invent-off-finale-is-here-1723341729
As promised, I created a video tutorial on preparing your own Arduino Yun's to run AllJoynJS and I plan on creating more content for other aspiring inventors to build amazing things.
http://www.ninjacrab.com/alljoyning/setting-up-an-arduino-yun-for-alljoynjs/