Welp, I've created what I consider to be a pretty framework for a data access layer and I'm pretty excited to put in all the bells and whistles on it.
Haha, on a miscellaneous note. I figured out that some DMG have easier installers and some are as obvious as the following.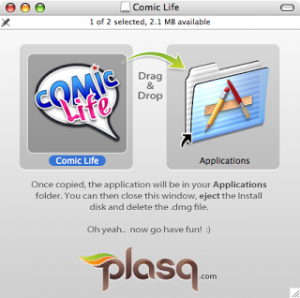 A tad bit more user friendly, but there is still a bunch more to explore. More downsides, some applications require an external mouse with two buttons!!! Apparently Monodevelop doesn't consider+ click a right click.
On a sad note… I learned more about this Mac… and found something that I can't seem to erase. Why on earth did I look at it?